Debian France shop
During the month of December, we have been working with folks from En Vente Libre to create a shop with Debian products:
http://www.enventelibre.org/debian
We have now a shop with plenty of Debian products. The design has been done by Ahmet DEMIR. Most of them are already known by the community (they were sold during FOSDEM or various Debconf) like the Buff, Swiss Army knife or the classical polos.
But, t-shirts based on Wheezy theme are brand new: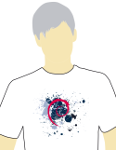 They are available in three colors:
* Red
* Blue
* Grey
For now, the website is only French, an English version might come in the future.
Aucun commentaire pour le moment
Flux de commentaires pour ce post