Mini Debconf & merchandising
Next week end, November 24th and 25th, the mini Debconf will take place at EPITA in Paris.
Mehdi Dogguy and I worked hard on the organization and on building a great program for this 2012 conference. This mini debconf will cover many subjects like Gnome (both as upstream and downstream), the Release team, how the Linux is packaged in Debian, etc.
The keynote will be "Free software and Debian, 20 years after" by Roberto Di Cosmo.
Also, some merchandising will be proposed during the event by the association Debian France. Here is a quick list:
Polos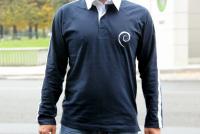 Long-sleeved polo
40 euros - 10 pieces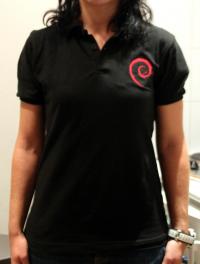 Sleeveless polo
25 euros - 100 pieces
Thanks to Tanguy Ortolo for taking take of the order.
Buff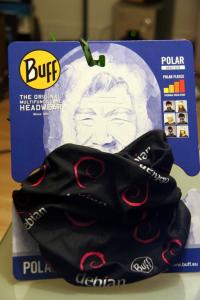 Buff Debian
18 euros - 75 pieces.

It is described as Original Multifunctional Headwear. Real life example in video.
I love them!
Finally, we will sell two kinds of Debian branded Sticker Portable: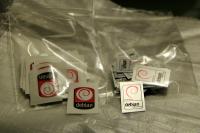 Sticker Debian
1 euro - 100 pieces.

They can be also ordered on the it2l website. Thanks to Jérôme Lemaire for providing these great products.
If these products are successful, we will probably produce more for FOSDEM!
For more information about the conference:
The official website
Wiki page for subscription
4 comments
For those of you that may notice the very low quantity of rugby shirts we will have for sale, this is by design: as this kind of cloth is not very usual in our kind of community, and quite more expensive than the usual tee-shirts, we chose to get only a few of them to test how they will be appreciated.
Now, if it appears they are appreciated, do not worry, we will have more next time! :-)
17/11/12 @ 20:54
Is the cloth fairtrade? Does it avoid sweatshop cotton?
I wrote about this a while ago in http://www.news.software.coop/are-your-free-software-t-shirts-ethical/112/ and I'd be interested in a bluff if it's ethical and available to ship to England.
Oh and how do I tell this site to email me on new comments?
17/11/12 @ 23:00
@MJ Ray: Fairtrade, I do not know, which is not particularly reassuring, but the short-sleeved polos are indicated to respect at least a textile quality standard called ?Eco-Tex?. The long-sleeved ones are not indicated to respect any specific standard though?
22/11/12 @ 10:37
Comment feed for this post